The building complex housing Lazareto Hotel is exclusively composed of historical buildings of public character, a feature that makes it unique to the area and conveys an aura of special charm and elegance. The inspired restoration and renovation of each building, both externally and internally, preserves the unimpaired historical atmosphere that these buildings transpire. Each lovingly placed stone invites you to travel back in time with all your senses to a time when the famous castle city was at the peak of its power and glory.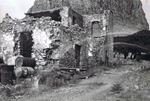 The Hotel, opened its 'gates' to the public in 1998 and took its name from the 'Lazareto' that was initially built by the Venetians at the beginning of the 18th century. The "Lazareto" (synonym to a quarantine) was purposely built outside the city walls to protect locals from disease, a consequence of the increased maritime commercial traffic, which attracted many foreigners to Monemvasia from all corners of the Mediterranean.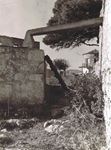 The massive two-floor square building that overlooks the whole area, at the beginning of the 20th century functioned as the local inn of Monemvasia. Later, during the 20's and 30's, this building operated as the custom's duty office that monitored the commercial activity of the nearby harbor.
In close proximity, one can stay in the so called 'Tower' rooms, which during the past operated as both a watchtower for the local guards and as a fortress against the conquerors. Its outstanding circular construction gives the tower a distinct touch to the Lazareto complex and houses two Deluxe Double rooms, on either the upper or lower level.